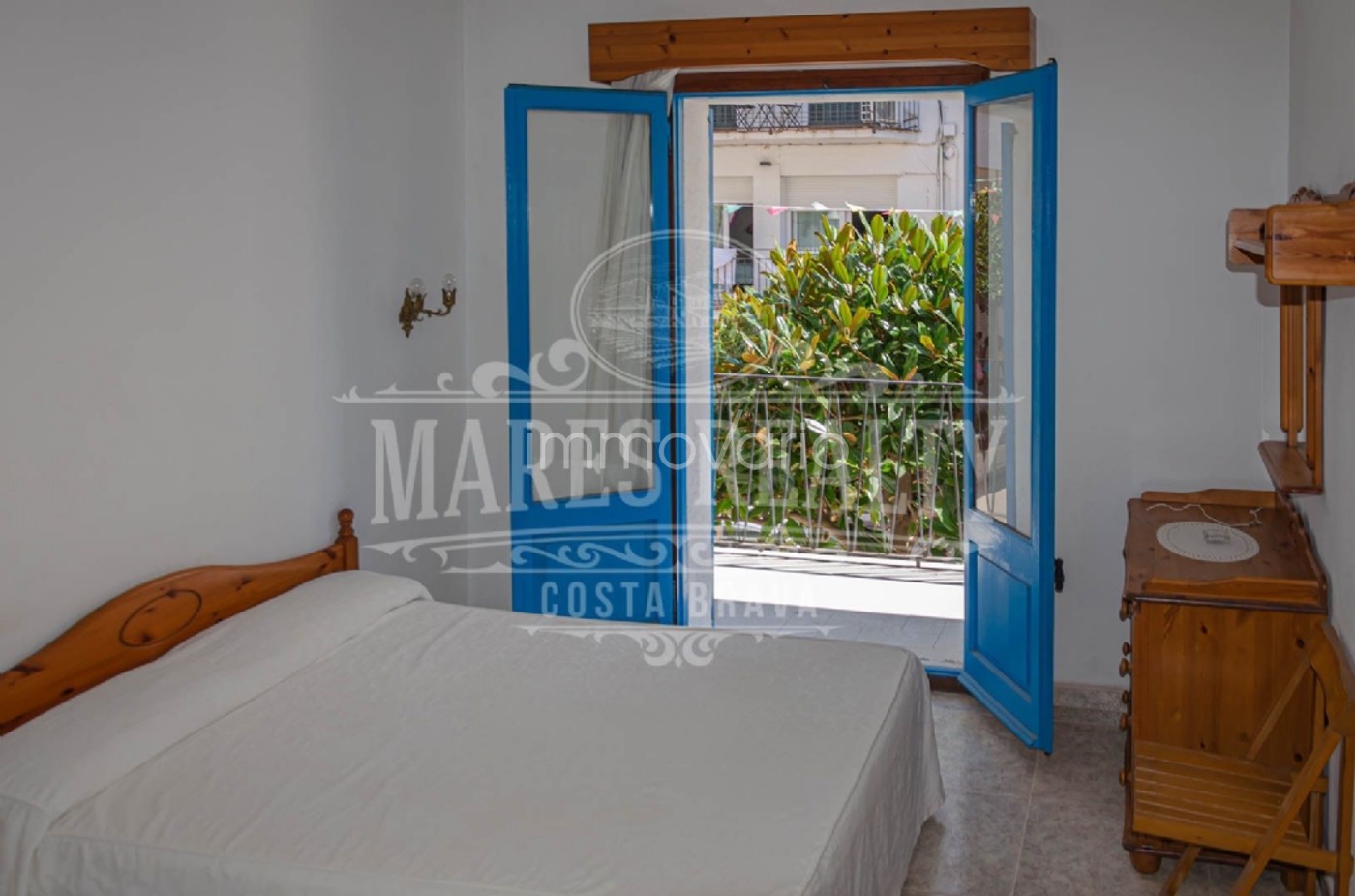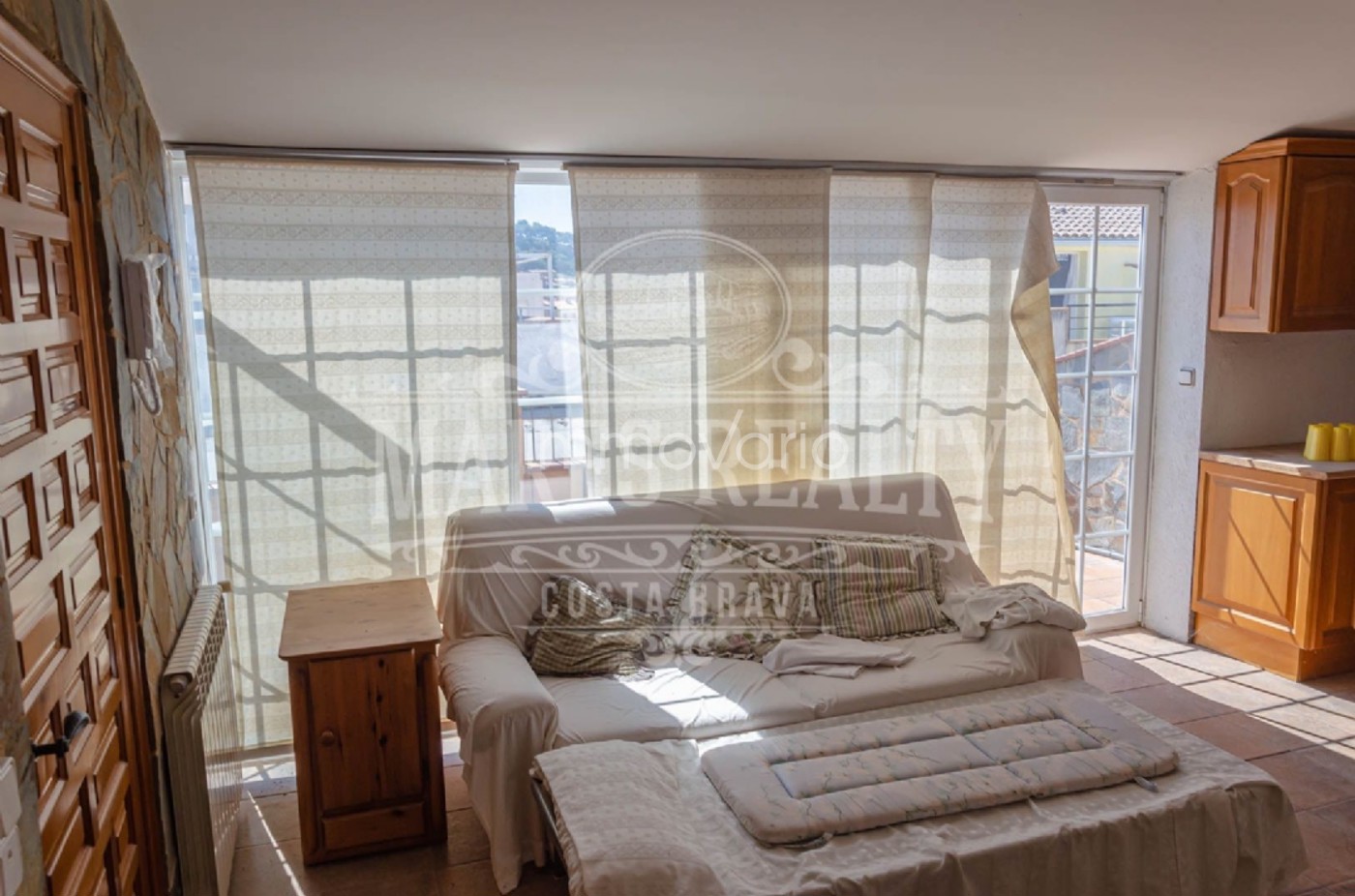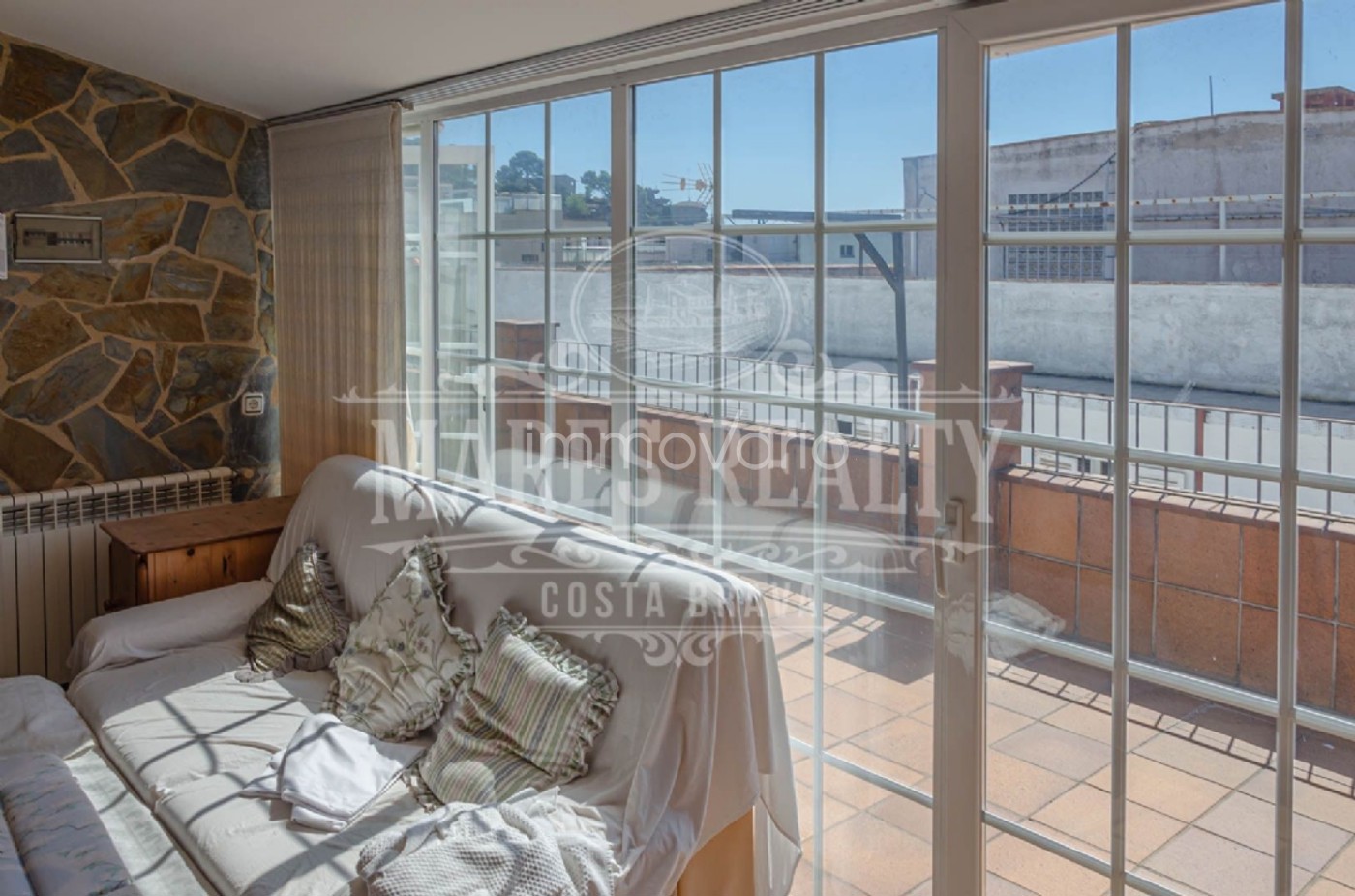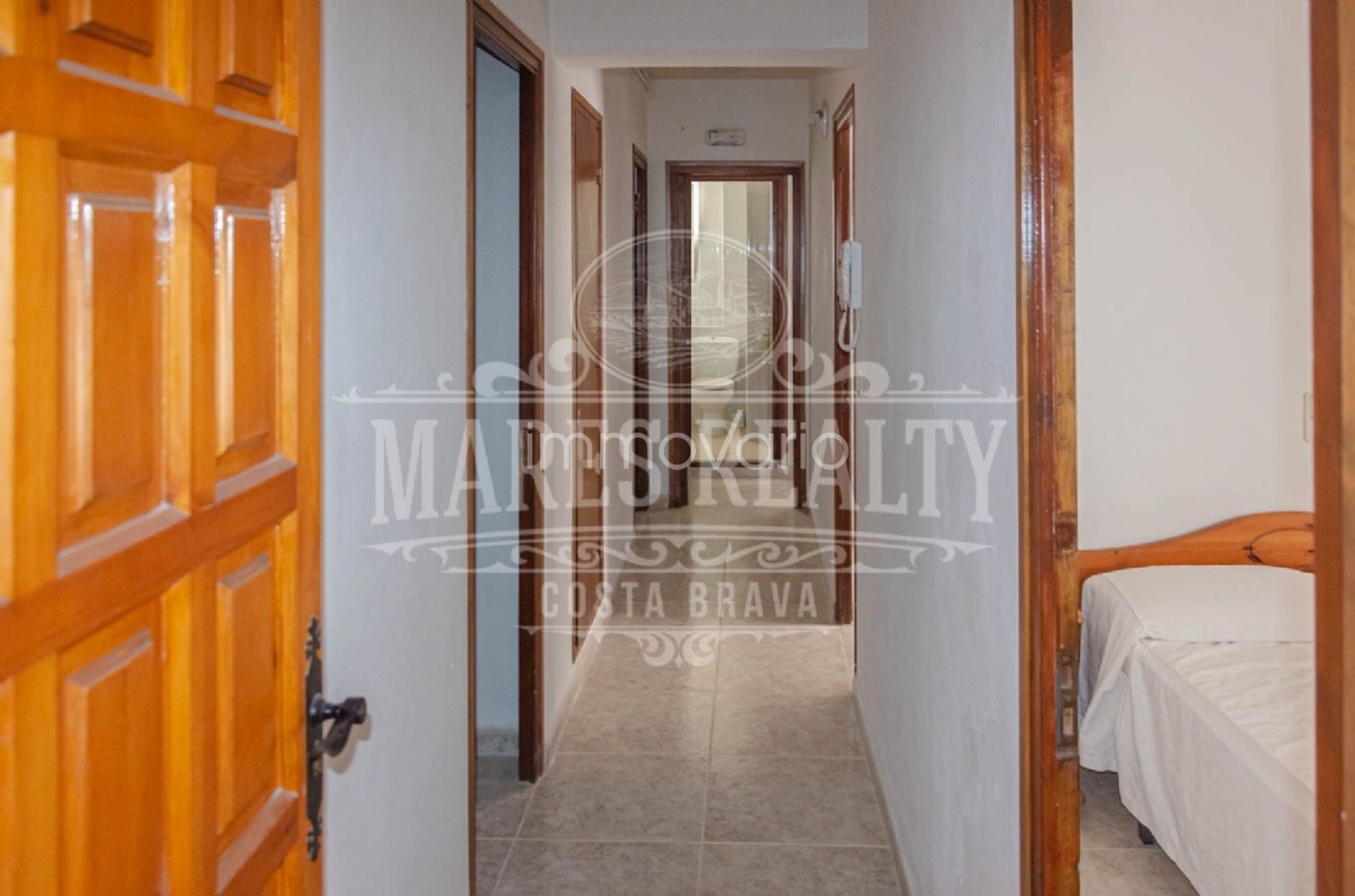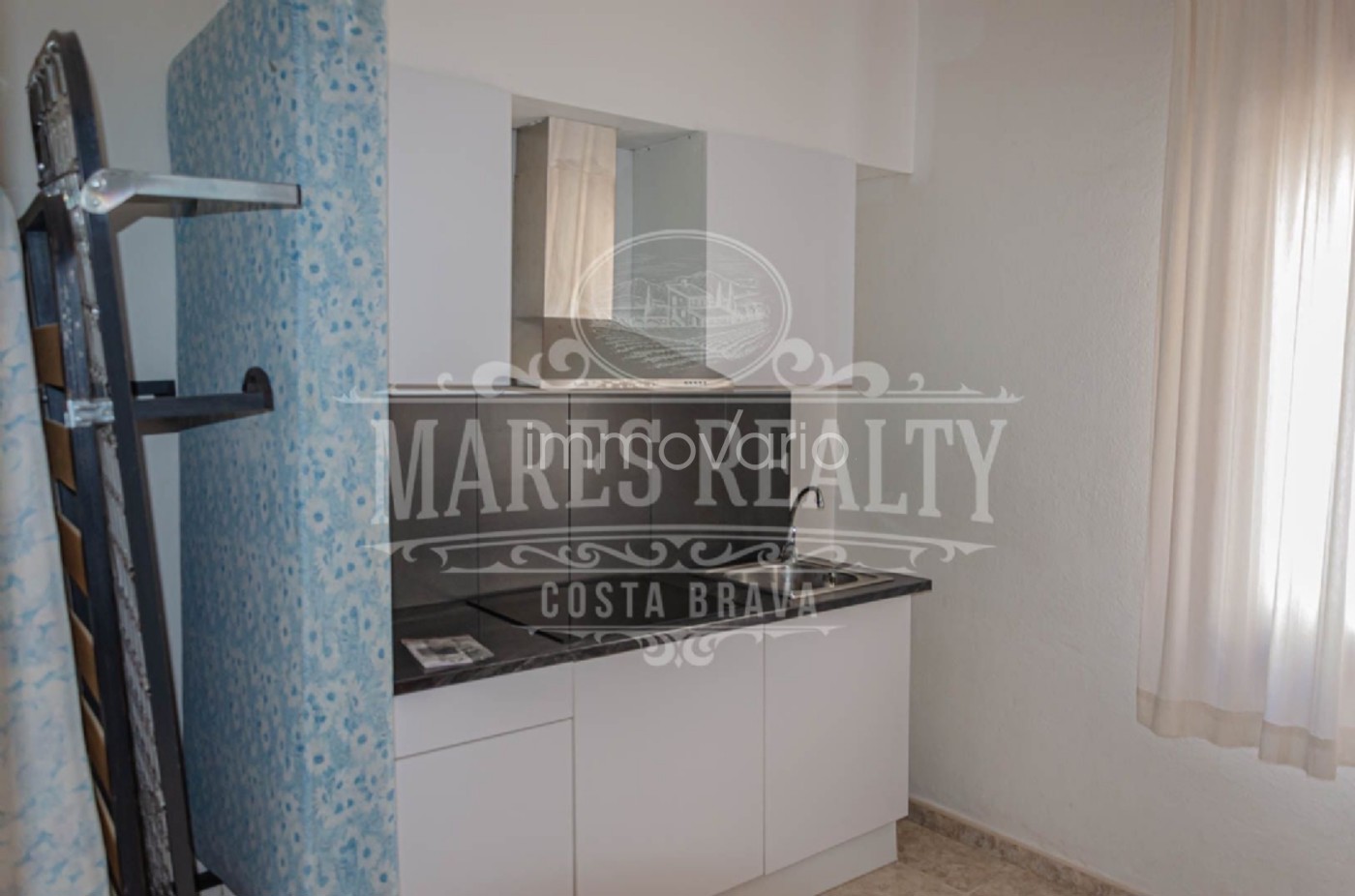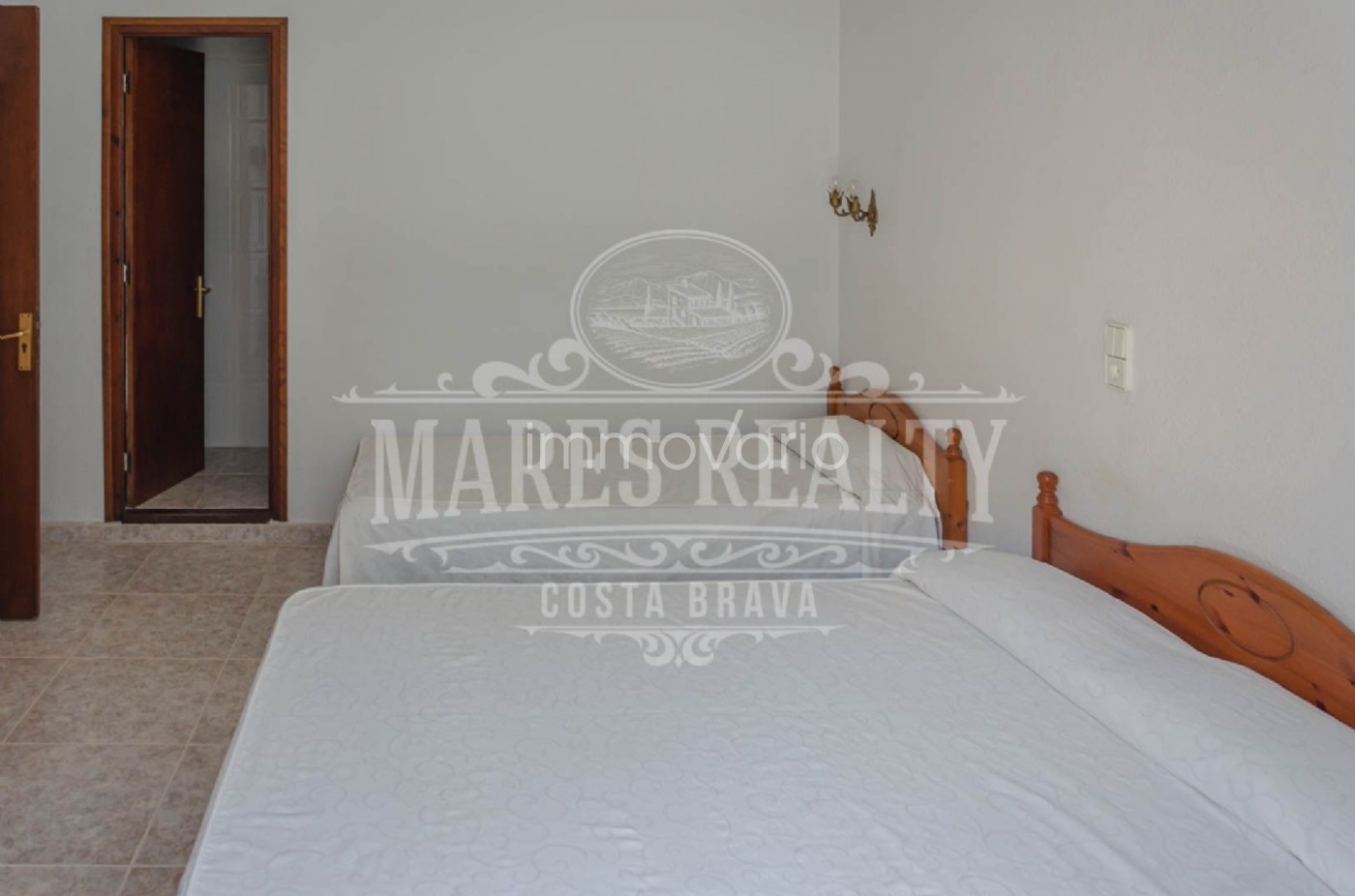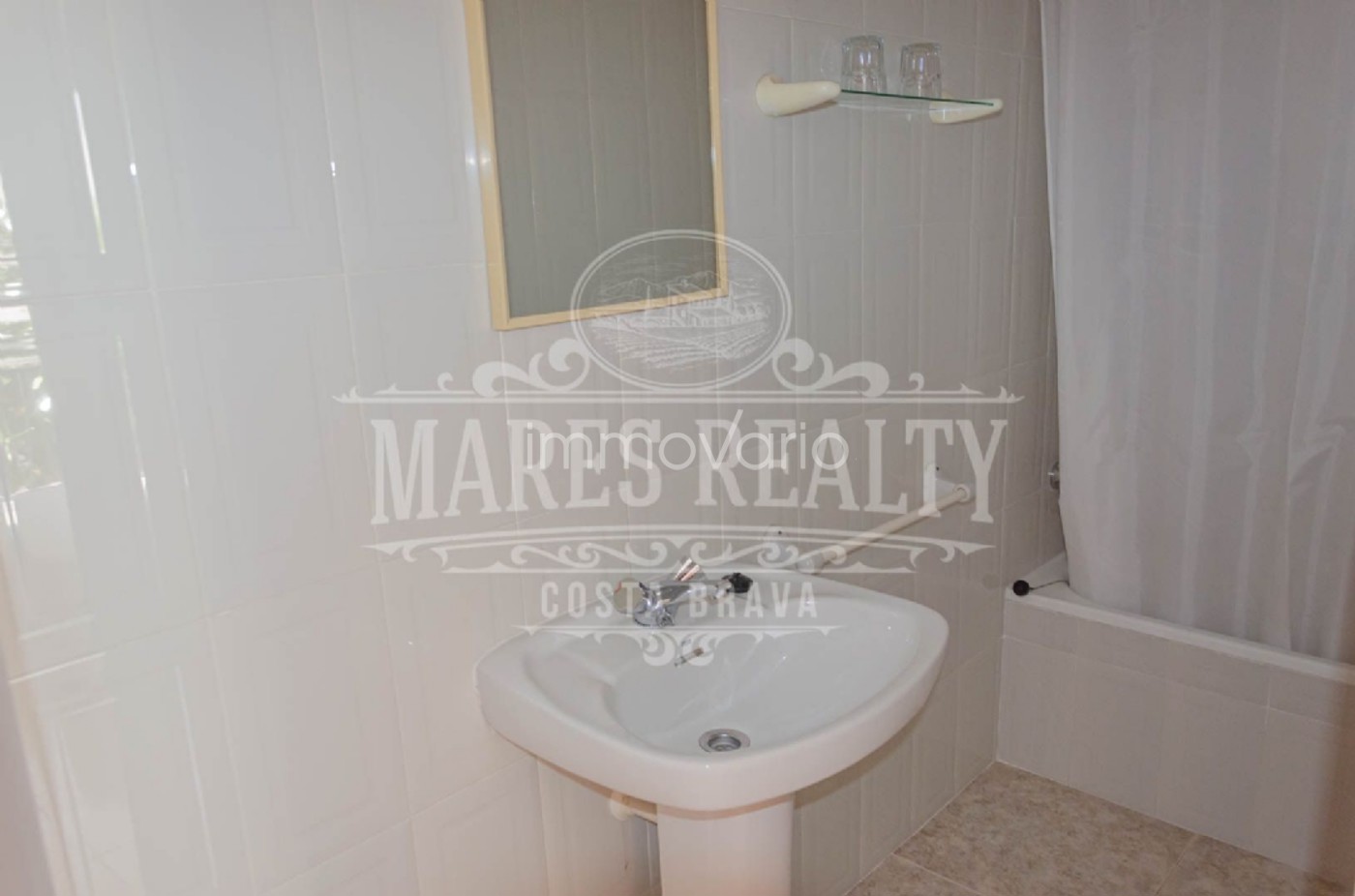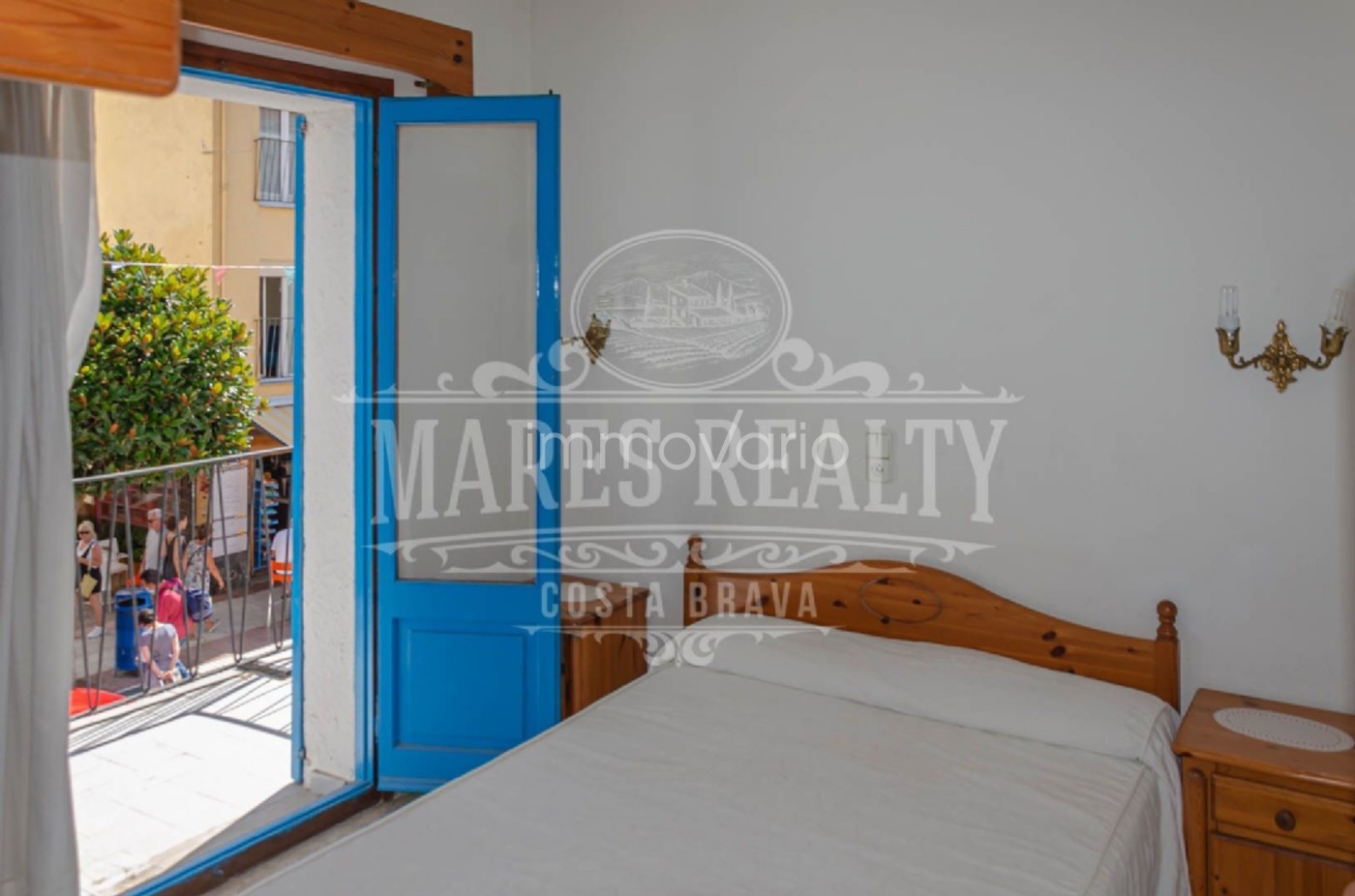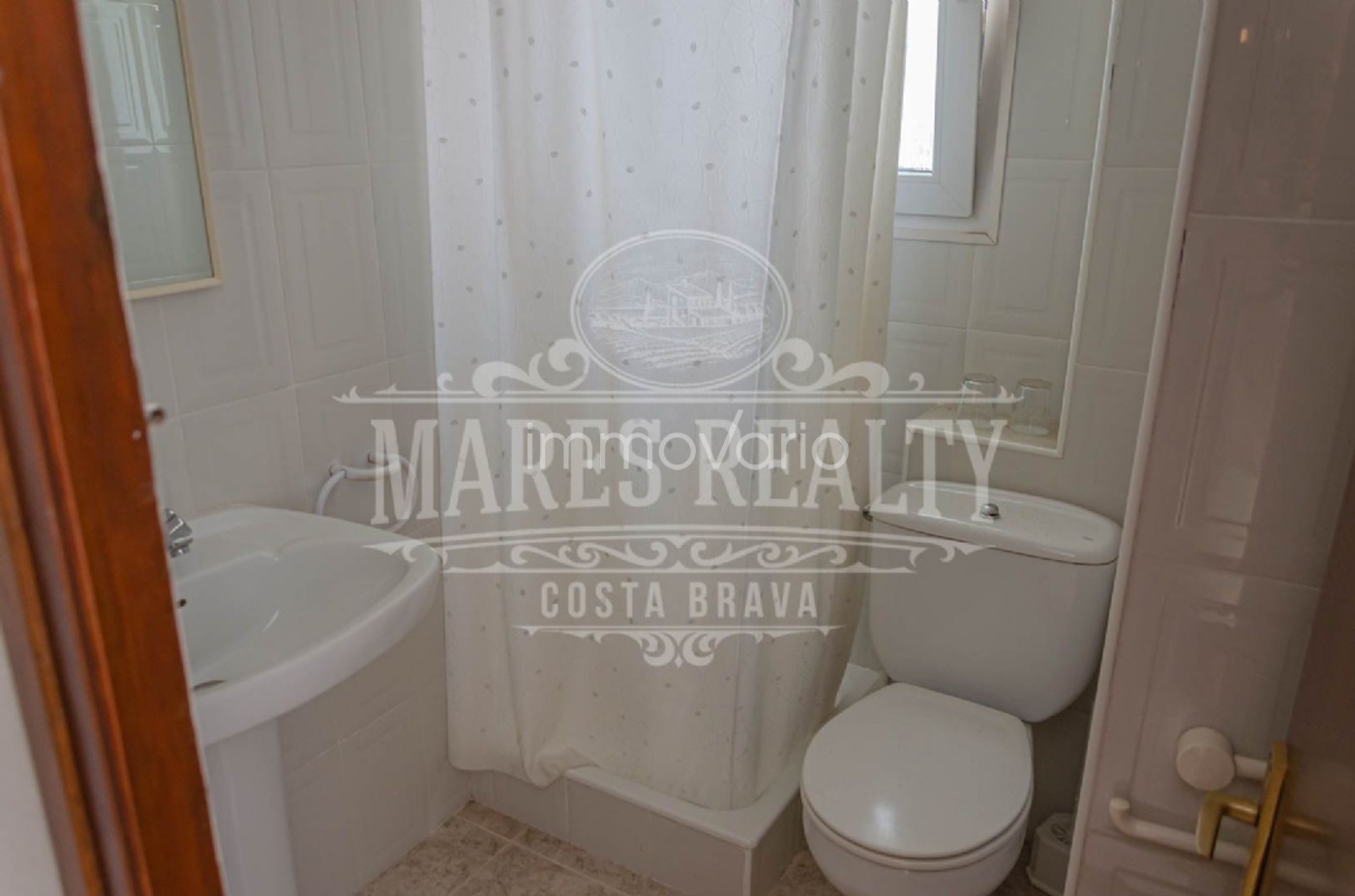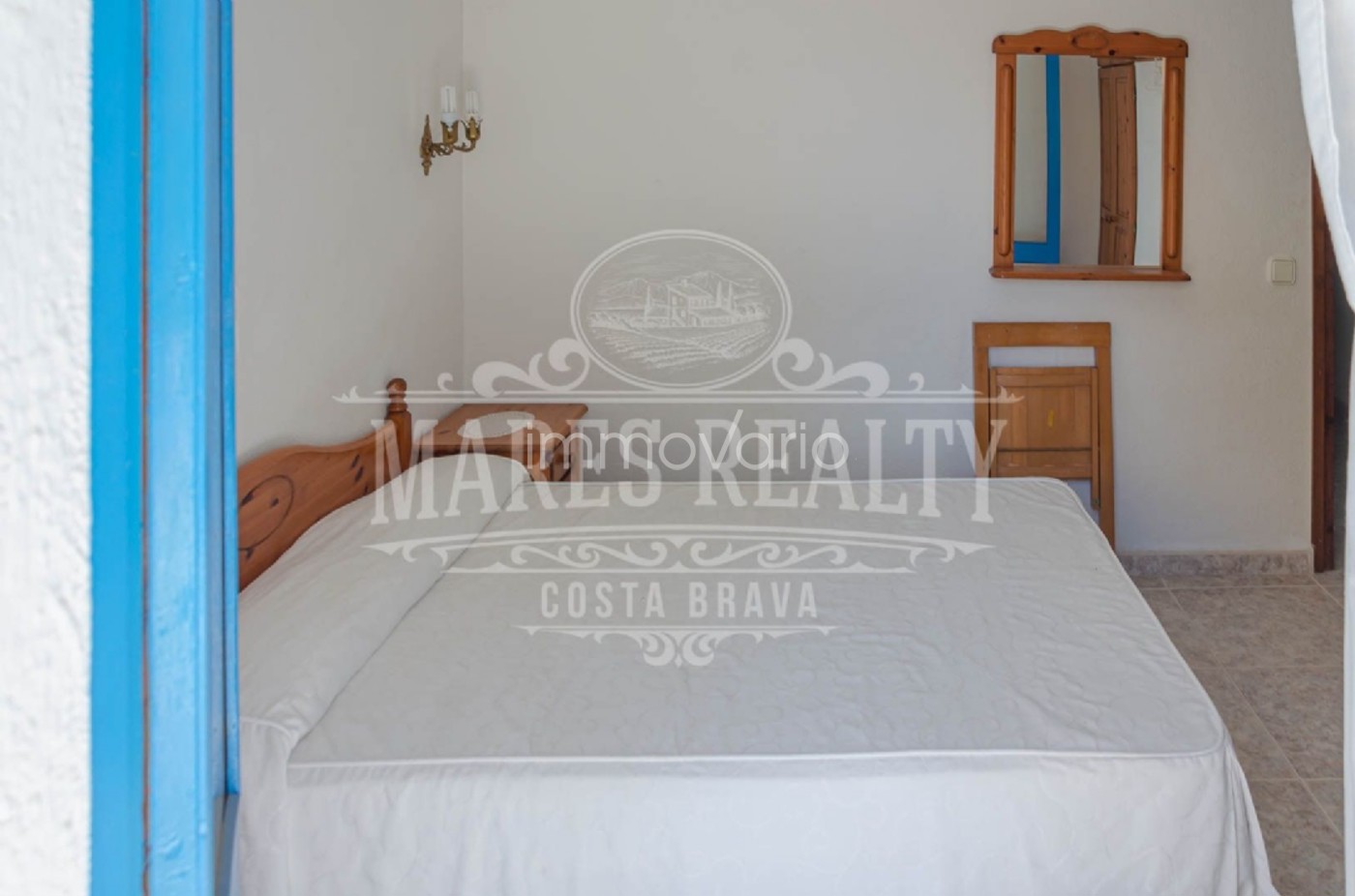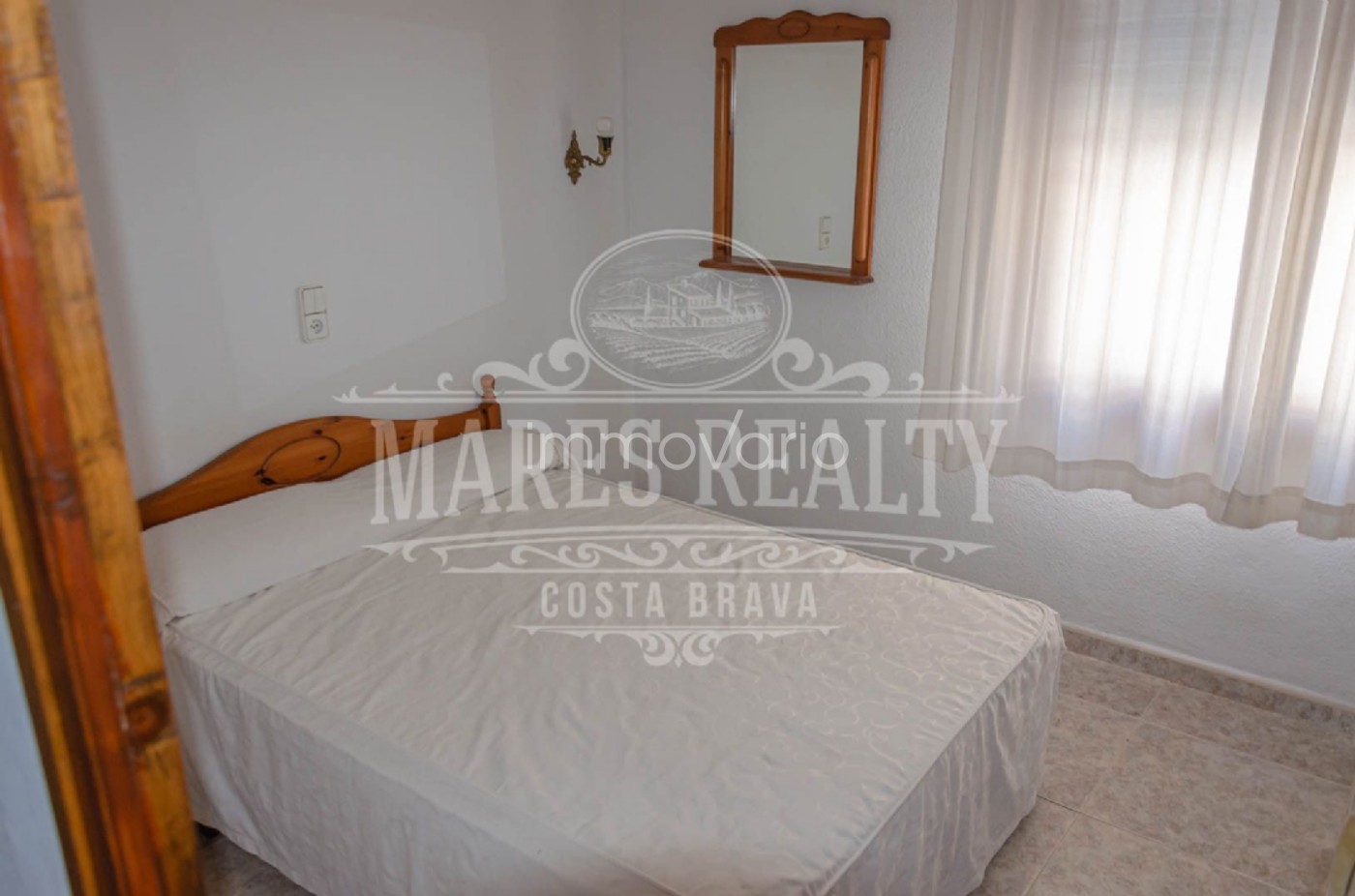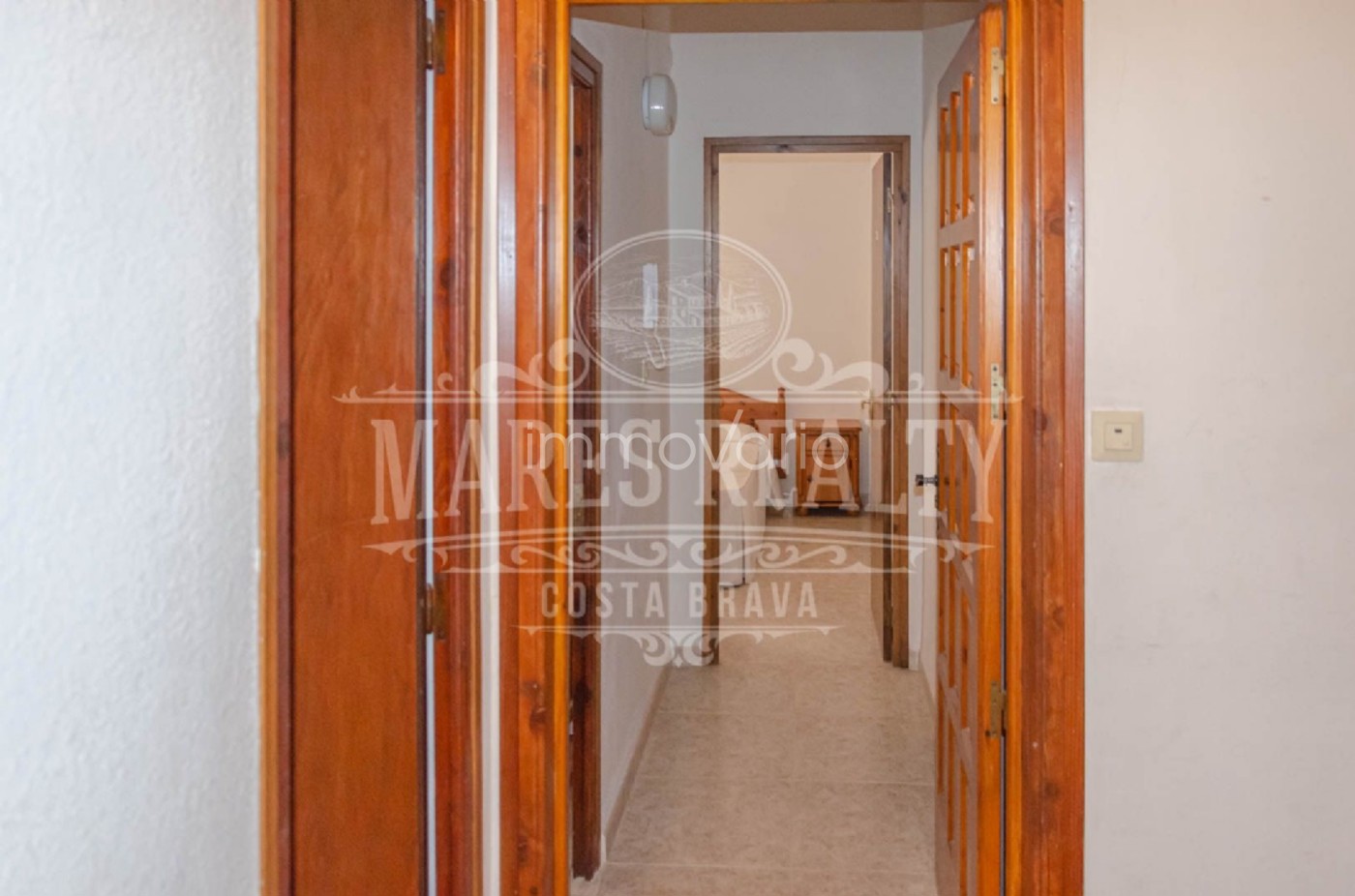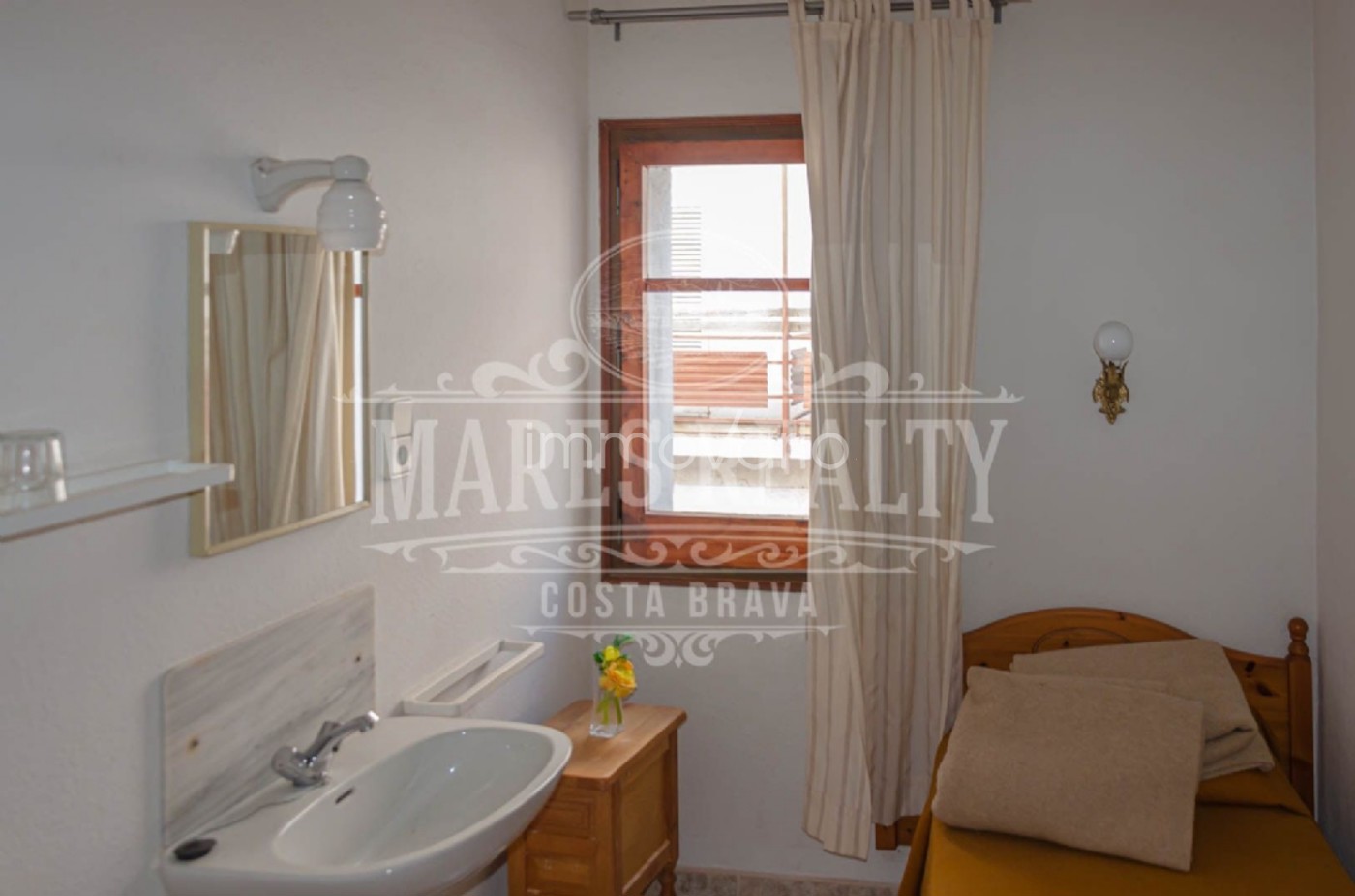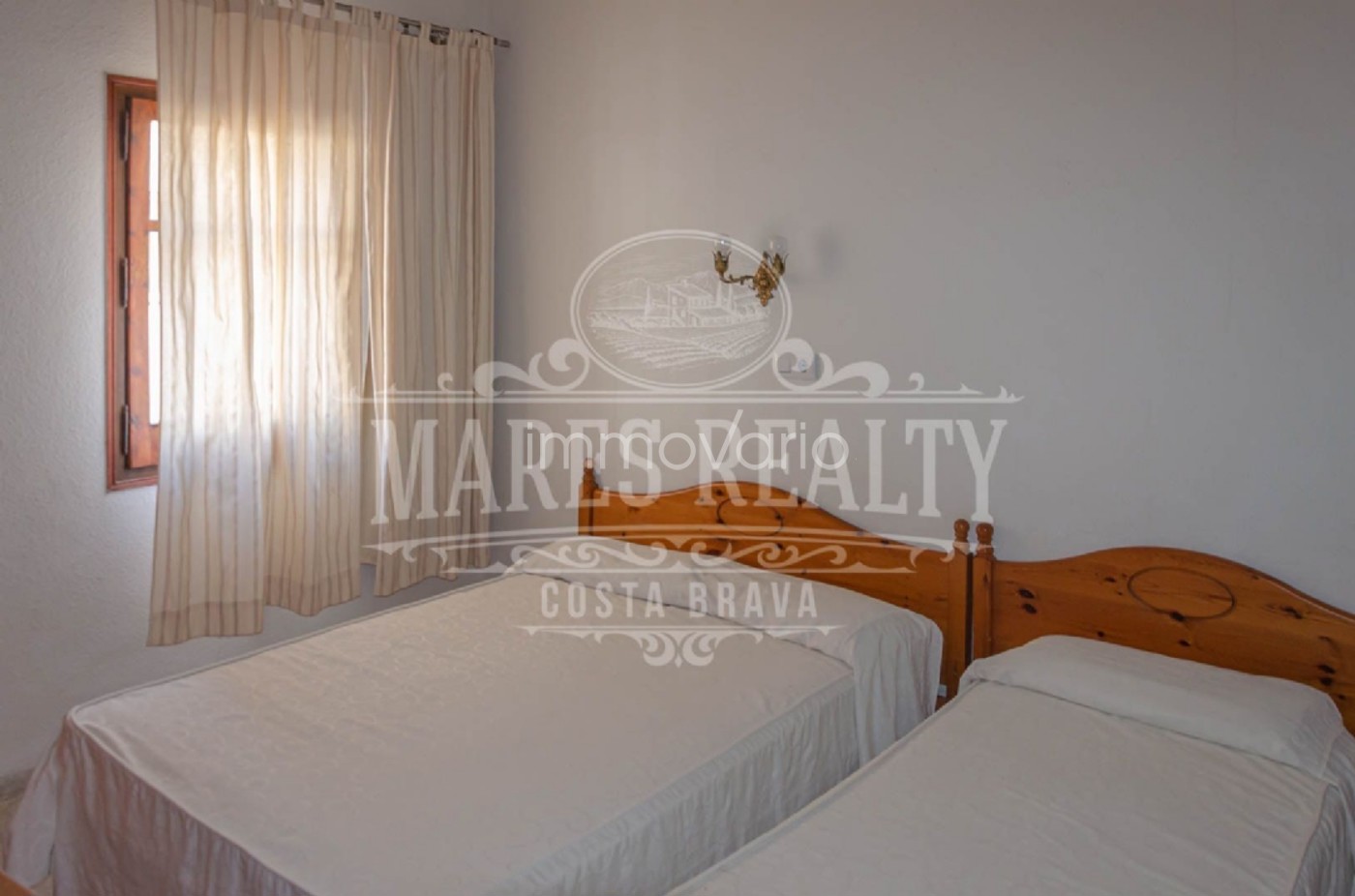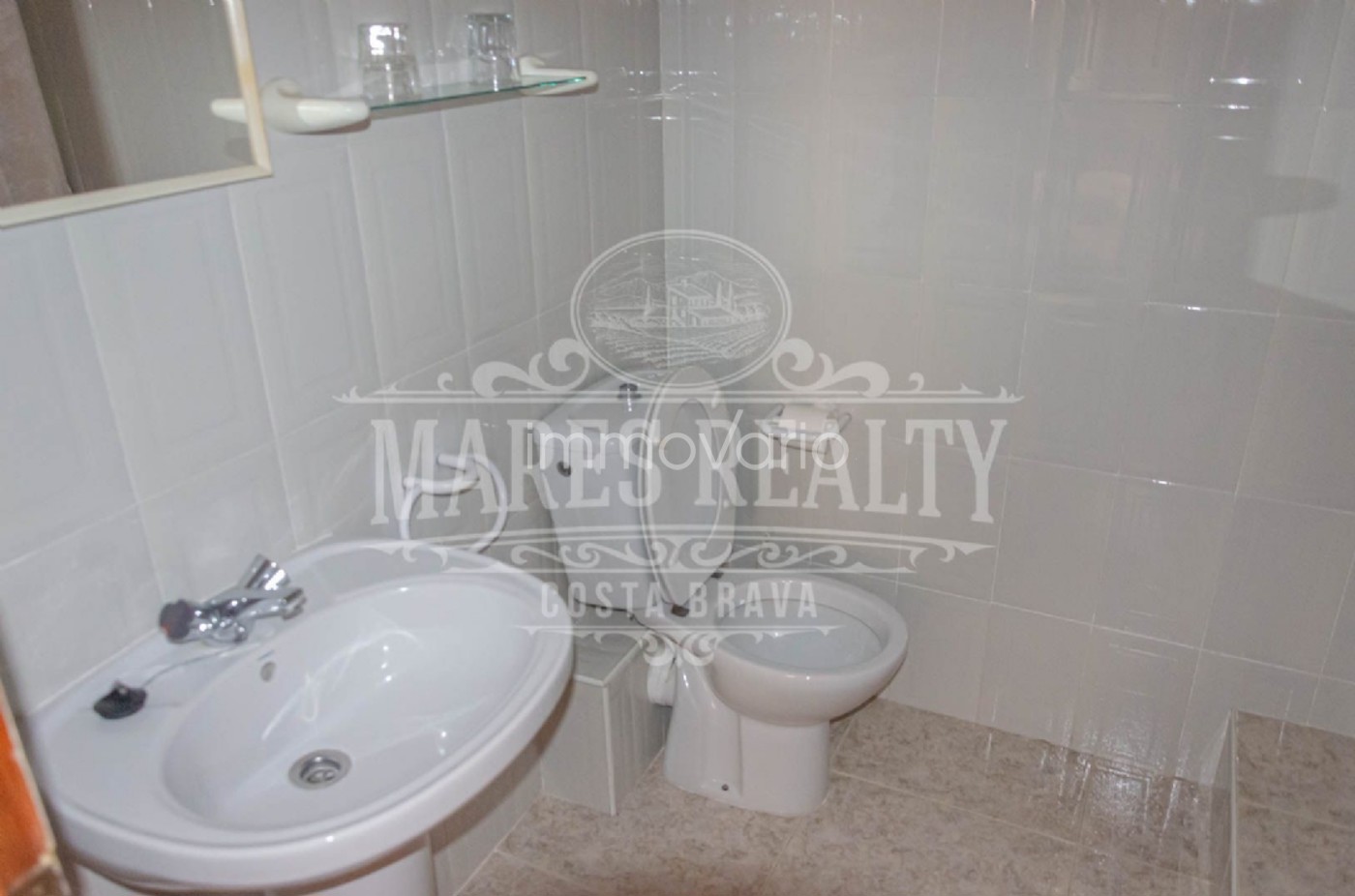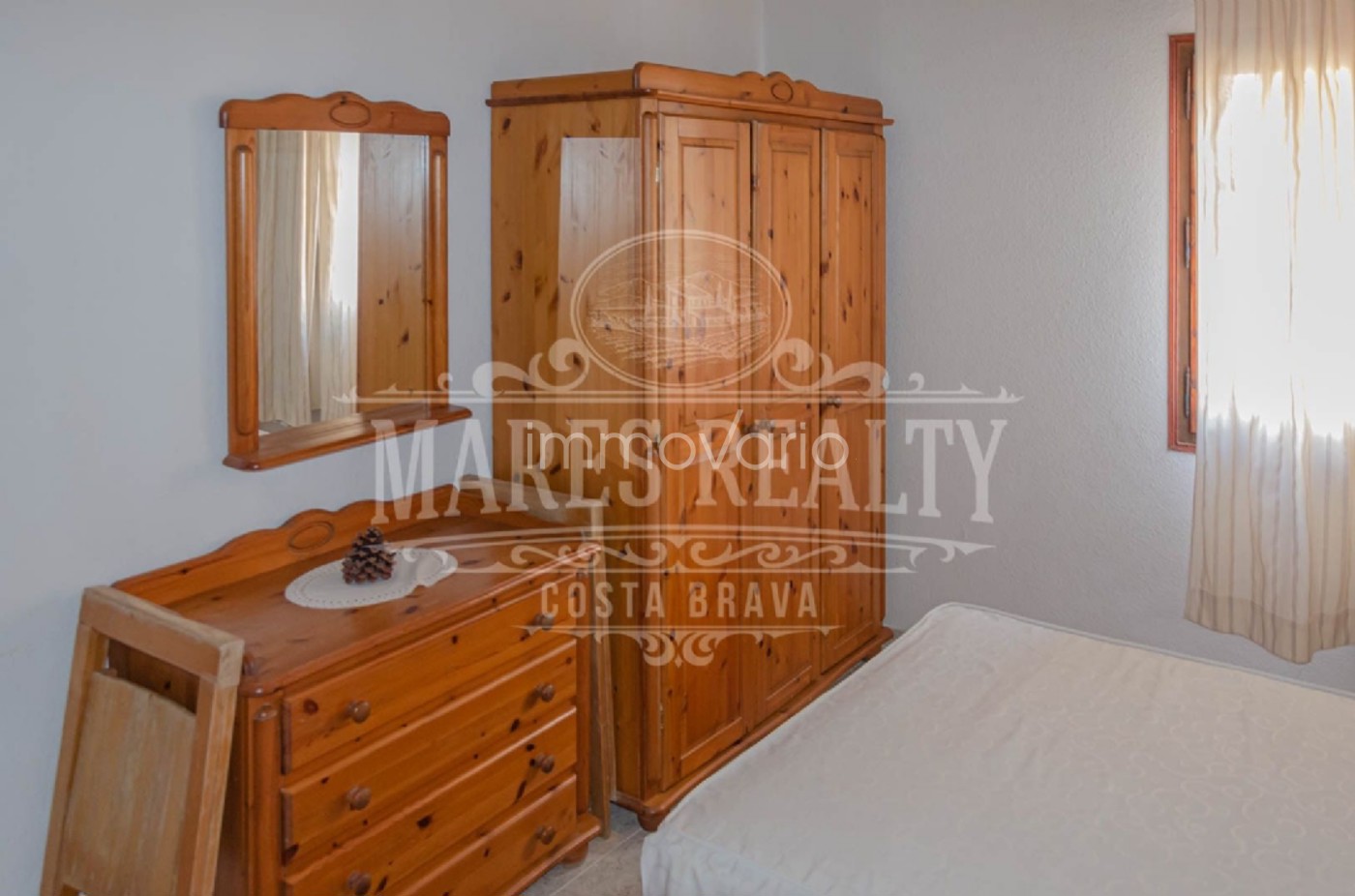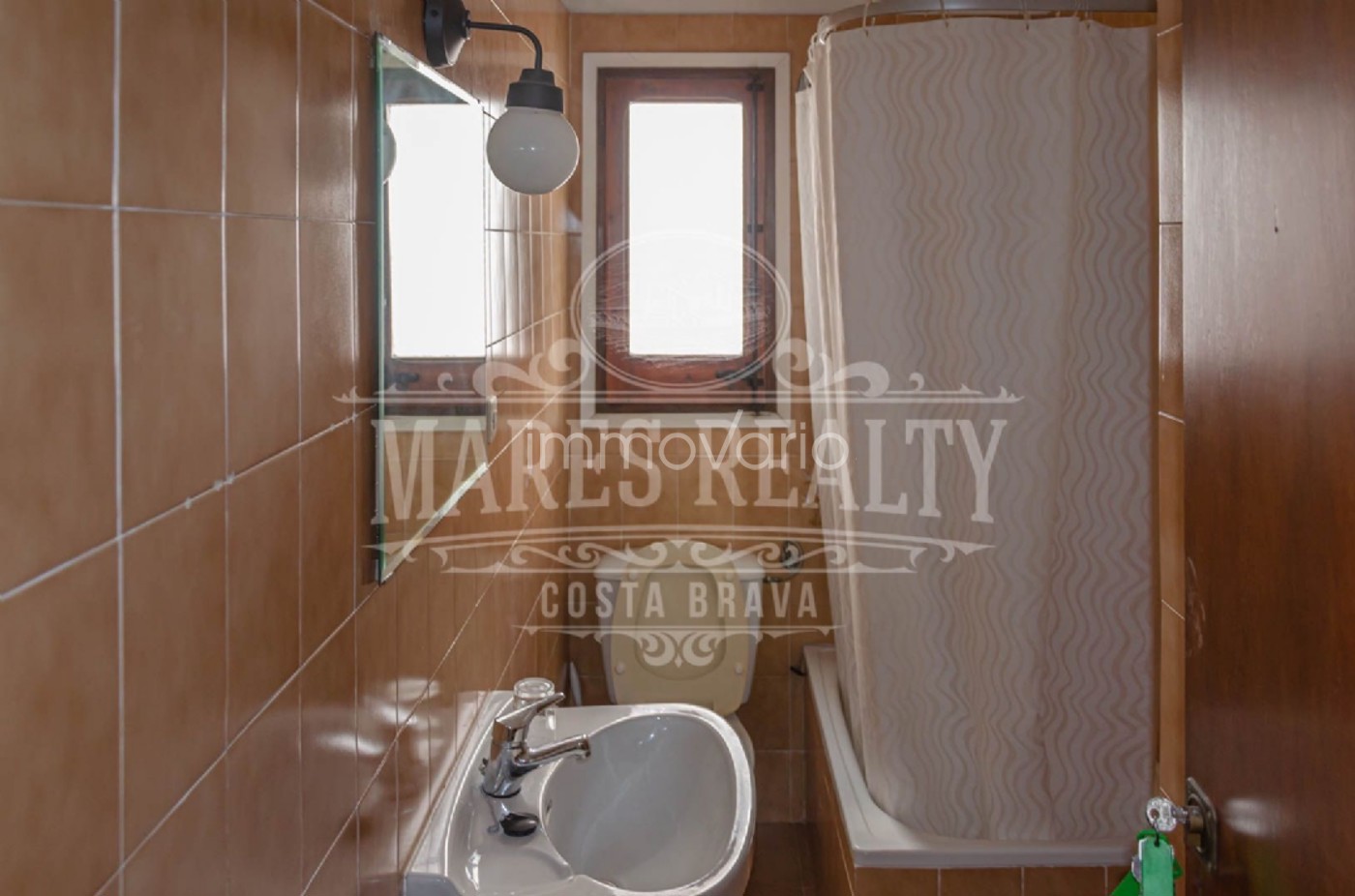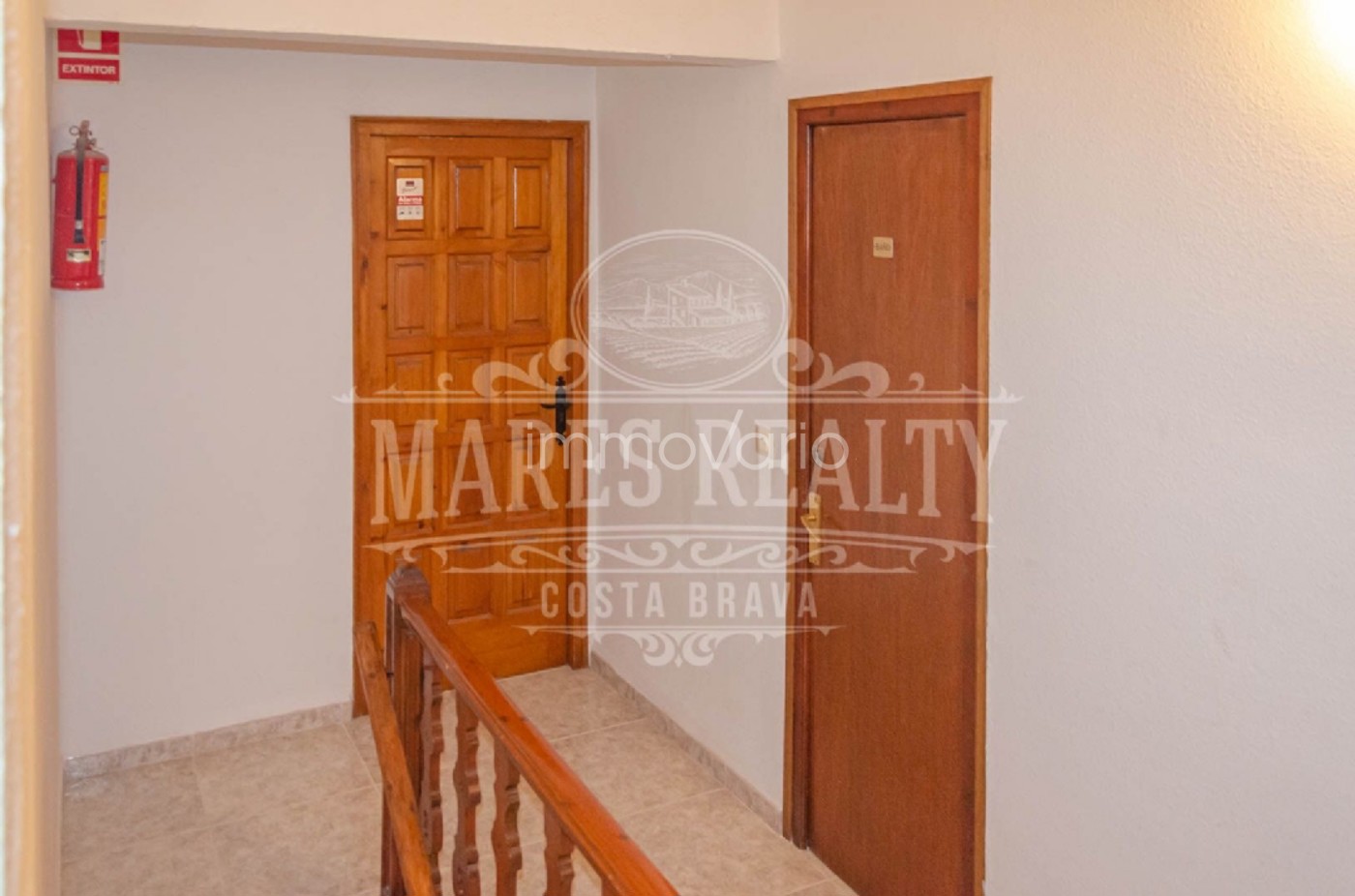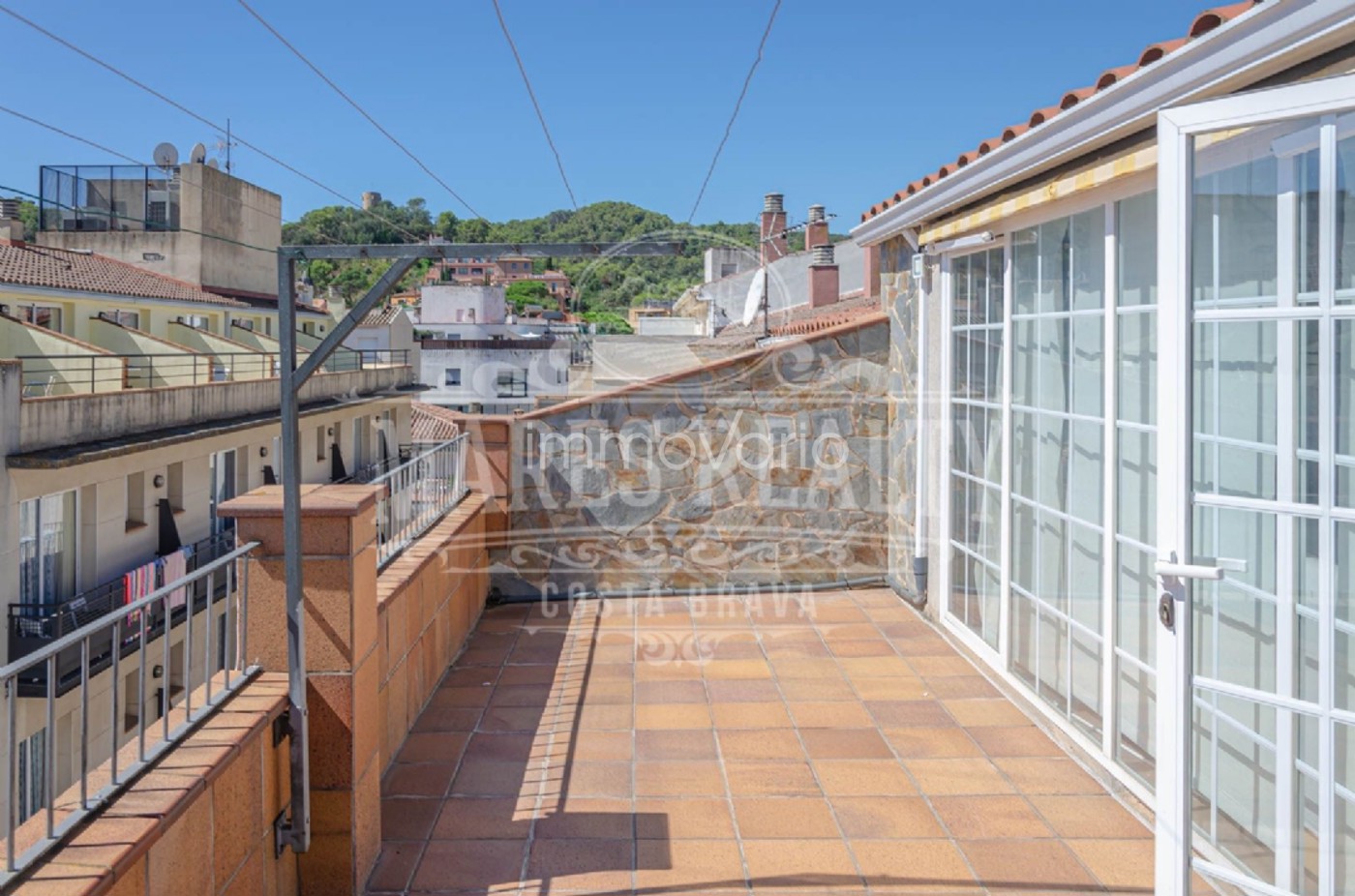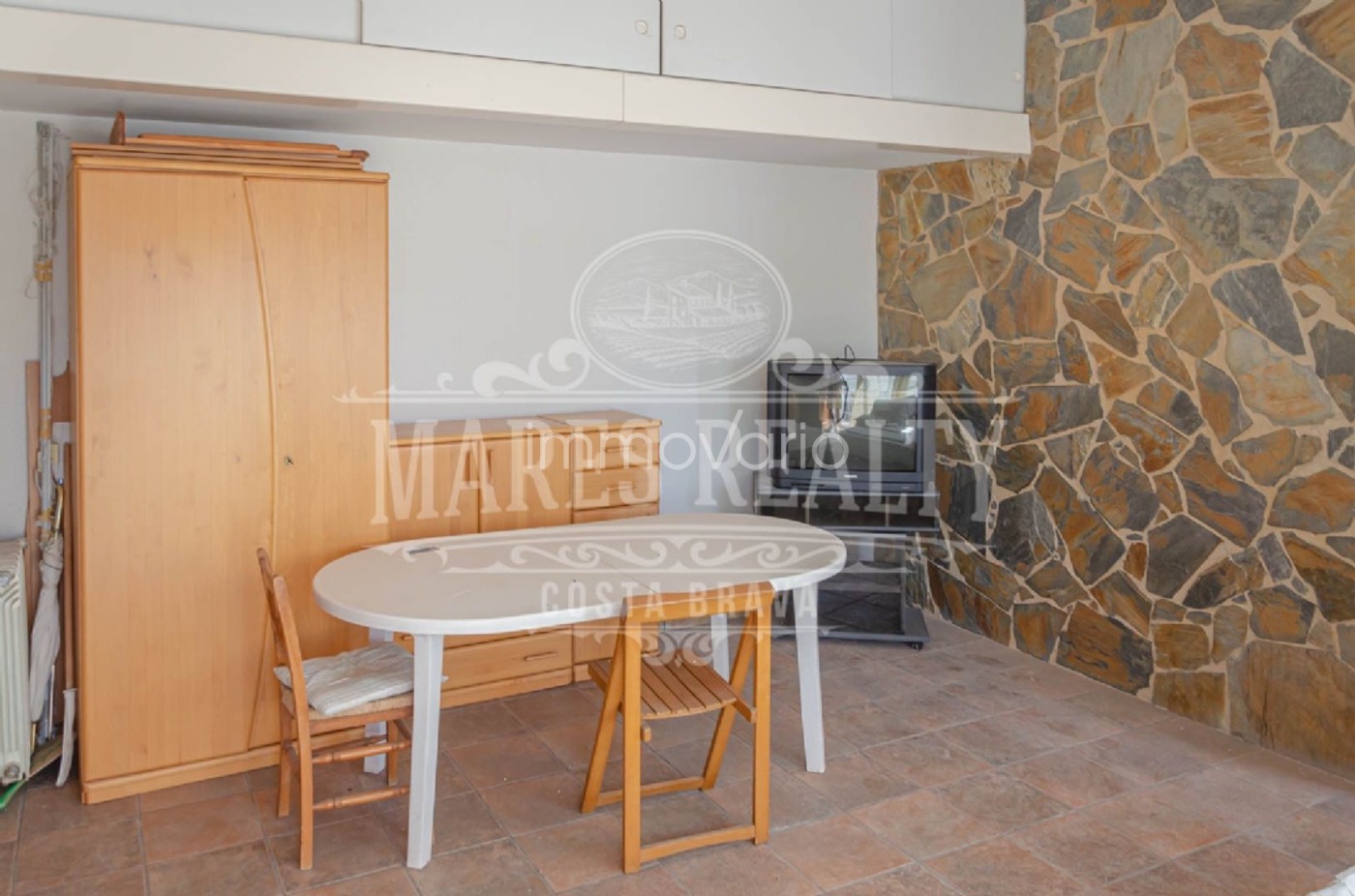 Apartment for sale Tossa de Mar
Object-ID: 583458
Specifications
Bedrooms: 9
Bathrooms: 8
Built size: 186 m2
Living area: 170 m2
Type: Middle floor apartment
Heating
Furnished
Apartment with 9 rooms with 4 independent entrances, 200 meters from the sea with a tourist license. On the ground floor there are 3 separate apartments, the first apartment of 70 m2 consists of 4 bedrooms with bathrooms, a kitchen and 2 dressing rooms, also from two bedrooms there is access to a huge balcony where there are tables to relax, the apartment is bright with windows , fully furnished, there is heating, gas, also on this floor there is a second apartment of 50m2 with 3 bedrooms and 2 bathrooms, 1 dressing room, heating, also on this floor there is a 1-bedroom apartment of 20 m2 with sink and separate bathroom. Going up to the 3rd floor, we find ourselves in the fourth apartment with a 20m2 room with a bathroom and access to a large 16m2 terrace, which is divided into 3 owners. On the terrace there is a place for laundry. Beautiful view. There is a tourist license. Exit to the main street. The house was built in 1970 and renovated in 2005 and is completely ready to serve tourists. Very low taxes as well as payment of gas, water and electricity. The apartment is sold furnished. An ideal investment in a running business. In compliance with Law 3/2917 of February 13, 2018 of the CATALONIA CIVIL CODE, which approves the Consumer Information Regulation on the sale and lease of homes in CATALONIA, the client is informed that notary expenses, registration and taxes that are applicable (ITP or VAT + AJD) and other expenses inherent to the sale are not included in the price.
Apartamento de 9 habitaciones con 4 entradas independientes, a 200 metros del mar con licencia turística. En la planta baja hay 3 apartamentos separados, el primer apartamento de 70 m2 consta de 4 dormitorios con baños, una cocina y 2 vestidores, también desde dos dormitorios se accede a un balcón enorme donde hay mesas para relajarse, el apartamento es luminoso con ventanas, totalmente amueblado, hay calefacción, gas, además en esta planta hay un segundo apartamento de 50m2 con 3 habitaciones y 2 baños, 1 vestidor, calefacción, además en esta planta hay un apartamento de 1 habitación de 20 m2 con lavabo y baño independiente. Subiendo al 3er piso, nos encontramos en el cuarto apartamento de una habitación 20m2 con baño y acceso a una gran terraza 16m2, que se divide en 3 propietarios. En la terraza hay un lugar para lavadero. Hermosa vista. Hay licencia turística. Salida a la calle principal. La casa fue construida en 1970 y reformada en 2005 y está completamente lista para atender a los turistas. Impuestos muy bajos así como pago de gas, agua y luz. El apartamento se vende amueblado. Una inversión ideal en un negocio en funcionamiento. Mares Realty, inmobiliaria con un equipo multicultural y multilingüe con 20 años de experiencia en el sector inmobiliario. Profesionales al servicio de nuestros clientes. Eficacia y rapidez en nuestras transacciones inmobiliarias. Ademas contamos con una división dentro de la misma empresa dedicada a la obra nueva y a las reformas, ofreciendo asi un servicio inmobiliario integral. En cumplimiento de la ley 3/2917 del 13 de febrero de 2018 del CÓDIGO CIVIL DE CATALUNYA, por el que se aprueba el Reglamento de Información al Consumidor en la compraventa y arrendamiento de viviendas en CATALUÑA, se informa al cliente que los gastos notariales, registrales e impuestos que le sean de aplicación ( ITP o IVA + AJD ) y otros gastos inherentes a la compraventa no están incluidos en el precio.
Appartement de 9 chambres avec 4 entrées indépendantes a 200 meters de la plage avec la Licence touristique! Au rez-de chausse il y a 3 appartements. Le premier appartement de 70 m2 se compose de 4 chambres avec les salles de bain, la cuisine, 2 vestiaires. De 2 chambres il ya accès sur le grand balcon. Appartement est lumineux et entièrement meublé. Il y a chauffage de gas. A ce même étage il y a un deuxième appartement de 50 m2 avec 3 chambres, 2 salles de bain, un vestiaire, chauffage. Troisième appartement au ce même étage est 20 m2, avec 1 chambre et salle de bain. Au troisième étage de même bâtiment il ya encore un petit appartement de 20 m2 avec 1 chambre et salle de bain, de cette appartement il y a accès au terrasse de 16 m2. (pour 3 propriétaires). Sur la terrasse il y a une place pour la lessive. Joli vue. Le bâtiment été construit 1970, été rénovée 2005 est complètement prêt pour touristes. Les impôts très bas, ainsi que les factures. Il est a vendre meublé. Un investissement ideal dans une entreprise en activité. Conformément à la loi 3/2917 du 13 février 2018 du CODE CIVIL DE CATALOGNE, qui approuve le règlement d'information des consommateurs sur la vente et la location de logements en CATALOGNE, le client est informé que les frais de notaire, l'enregistrement et les taxes applicables (ITP ou TVA + AJD) et autres frais inhérents à la vente ne sont pas inclus dans le prix. [IW]
Apartament de 9 habitacions amb 4 entrades independents, a 200 m del mar amb llicència turística. A la planta baixa hi ha 3 apartaments separats, el primer apartament de 70 m2 consta de 4 dormitoris amb banys, una cuina i 2 vestidors, també des de dos dormitoris s´accedeix a un balcó enorme on hi ha taules per relaxar-se, l´apartament és lluminós amb finestres , totalment moblat, hi ha calefacció, gas, a més a més en aquesta planta hi ha un segon apartament de 50m2 amb 3 habitacions i 2 banys, 1 vestidor, calefacció, a més en aquesta planta hi ha un apartament d'1 habitació de 20 m2 amb lavabo i bany independent. Pujant al 3er pis, ens trobem al quart apartament d´una habitació 20m2 amb bany i accés a una gran terrassa 16m2, que es divideix en 3 propietaris. A la terrassa hi ha un lloc per a safareig. Bella vista. Hi ha llicència turística. Sortida al carrer principal. La casa va ser construïda el 1970 i reformada el 2005 i està completament llesta per atendre els turistes. Impostos molt baixos així com pagament de gas, aigua i llum. L´apartament es ven moblat. Una inversió ideal en un negoci en funcionament. En compliment de la llei 3/2917 de 13 de febrer de 2018 del CODI CIVIL DE CATALUNYA, pel qual s'aprova el Reglament d'Informació al Consumidor en la compravenda i arrendament d'habitatges a CATALUNYA, s'informa al client que les despeses notarials, registrals i impostos que li siguin aplicables (ITP o IVA + AJD) i altres despeses inherents a la compravenda no estan incloses en el preu. [IW]
9-комнатная квартира с 4 отдельными входами в 200 метрах от моря с туристической лицензией. На первом этаже расположено 3 отдельных квартиры, первая квартира 70 м2 состоит из 4 спален с ванными комнатами, кухни и 2 гардеробные, также из двух спален есть выход на огромный балкон где есть столики для отдыха, квартира светлая с окнами, полностью меблирована, есть отопление, газ, также на этом этаже расположена вторая квартира 50м2 с 3 спальнями и 2 ванными комнатами, 1 гардеробная комната, отопление, и также на этаже расположена 1 комнатная квартира 20 м2 с умывальником и отдельной ванной комнатой. Поднявшись на верх на 3 этаж попадаем в четвертую однокомнатную квартиру с ванной комнатой и выходом на большую террасу, которая разделена на 3 владельца. На террасе есть место для стиральной машины и стирки белья. Красивый вид. Есть лицензия туристическая на 20 человек. Выход на центральную улицу. Дом был построен в 1970 году и реформирован в 2005 году полностью готов для обслуживания туристов. Очень низкие налоги, а также оплата газа, воды и электричества. В соответствии с Законом 3/2917 от 13 февраля 2018 г. ГРАЖДАНСКОГО КОДЕКСА КАТАЛОНИИ, который утверждает Положение о предоставлении информации потребителям о продаже и аренде жилья в КАТАЛОНИИ, клиент информируется о том, что нотариальные расходы, регистрация и применимые налоги (ITP или НДС + AJD) и другие расходы, связанные с продажей, не включены в цену.
... more >>